In honour of Seek's birthday there was a party here!!
SEEK'S MAGICAL FISH DANCE BIRTHDAY PARTY!
(with special guests!)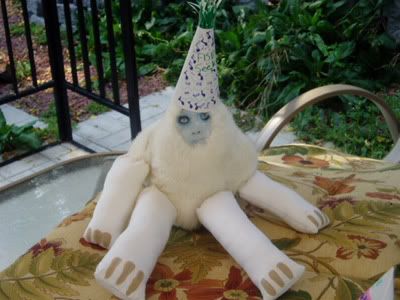 Today is Seek-sama's birthday!! Isn't that fantastic?
He has a very nice party hat... I wonder if that means...



Yes it does!! It means he's having a party!
Miyavi is there (It's his birthday too!) And K and Mana and Gackt! How exciting!
But someone is missing..



There he is! It's Yura-sama's birthday around now too! We couldn't celebrate without him!



Ooo cake! Everyone loves birthday cake!



Seek looks very happy to have his birthday cake!



Err...
Nevermind.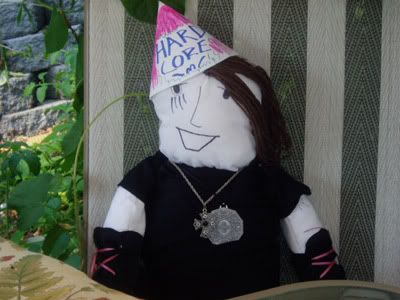 I think it's time to hand out presents!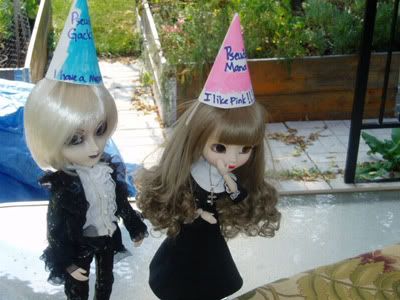 That's a good idea! Mana and Gackt agree! But who should go first?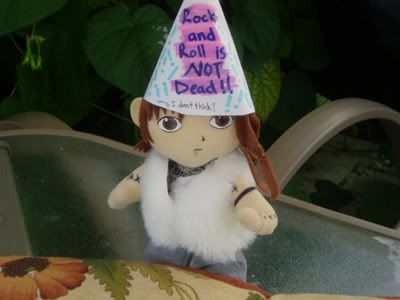 I think Seek-sama should go first!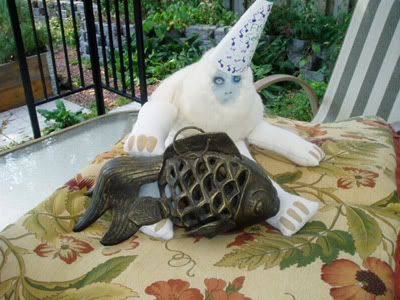 Seek got a giant fish! Wow!



He's very happy. It's big enough to ride on!



Miyavi got ALOT of orange juice! Awesome!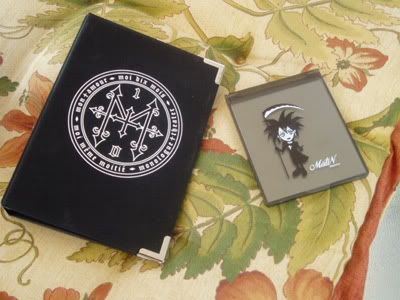 Mana says he bought special presents for Yura-sama..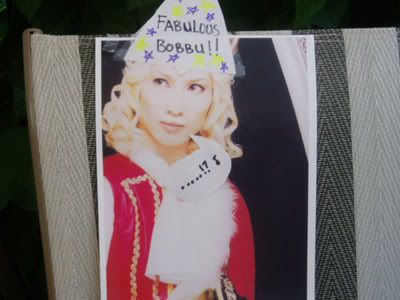 Err.. what he said..



Oh it's a MIRROR!! Well that will come in handy. Dunno about the fanclub membership though..
What do you say, Yura-sama?



Uhm.. Alright...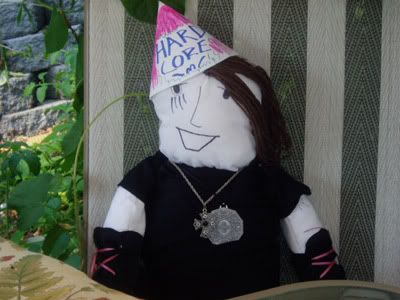 Happy Birthday Seek-sama!!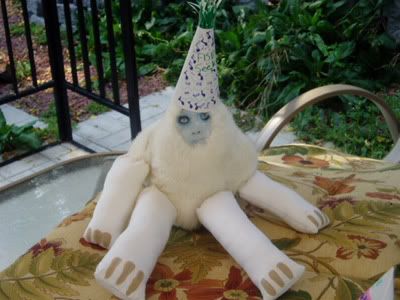 Happy Birthday, Miyavi!!



(this one is funnier and makes more sense if you've been reading the translated journal entries on Synectics!)


HAPPY BIRTHDAY SEEK-SAMA AND MIYAVI AND YURA-SAMA!!!!!!

Edit: People are asking me what the hats say...

Miyavi: "Rock and Roll is NOT Dead. I don't think?"
Mana: "Pseudo Mana. I like Pink!"
Gackt: "Pseudo Gackt. I have a Magnum!"
Seek: "Fishy Seek"
K: "HARDCORE" And even though it's not really visible it says "It's Pink Babe" at the top
Yura-sama: "Fabulous Bobbu"